If you're putting together your latest album, you're likely wondering how to best promote and sell it. As far as selling music online is concerned, there are an almost endless number of channels musicians can use.
From selling the music directly to fans, to selling through an online store such as Amazon and iTunes, it's never been simpler to sell music online. The trick is to create a strategy before you plan on selling your music, and when it will go up for sale.
Our comprehensive guide will outline all the details of the different options for how to sell music online successfully. We'll look at the platforms you should be focusing your efforts on to make the most money, and promotional ideas for generating even more sales and reaching more people.
Where to Sell Music Online
There are plenty of different options out there and it comes to selling music to fans directly. There are plenty of distributors that can allow people to buy your music through an online retailer as well. Here are some of the best options for selling music online, and at what point during the promotion of the album you should use these options.
1. Your Personal Website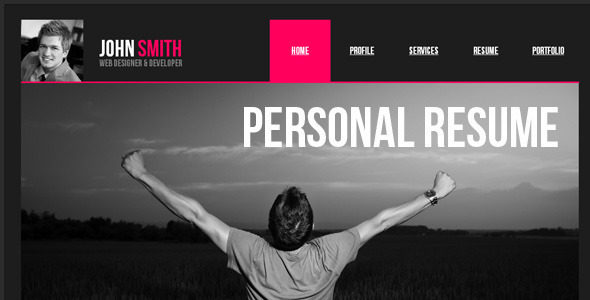 If you haven't already put together a website, then what are you waiting for? There are plenty of reasons why you should have a website of your own. The most important one is that having a website gives you a little corner of the Internet to yourself that you own and have complete control over. No matter what social media platforms appear and disappear over time, a website allows fans to have complete access to you and your music.
When you sell music online directly through your website, this also means that you keep all the money. On top of this, you are the owner of all the data and emails collected through sales on the website. Having this information is vital for knowing how to sell music online successfully and having a long and successful career as a musician.
The information that you collect – such as who fans are and where they are from – can be used with emails to keep fans informed about all of your latest music, shows, merch, and any crowdfunding campaigns.
2. Bandcamp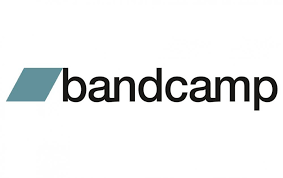 Bandcamp is a free online service allowing musicians to upload their music and sell it directly to fans, in return for a modest commission of 15% on all sales. More importantly, you still have the chance to collect important information and email addresses when you sell your music with Bandcamp.
As well as providing you with a platform for selling music, Bandcamp emphasizes on helping people to discover new music they might like. They are always recommending new music to fans through fan accounts, blogs, apps, and the Bandcamp Weekly Podcast.
Pros of Bandcamp
Able to collect email addresses and other important information
Sales are reported to SoundScan
Fans are still able to purchase other merchandise through Bandcamp
Bandcamp emphasizes music discover and may direct new fans to your music
Cons of Bandcamp
They take 15% of all sales
Some fans may choose to always purchase music through their preferred online retailer.
3. Online Stores Such as Amazon, Google Play, and iTunes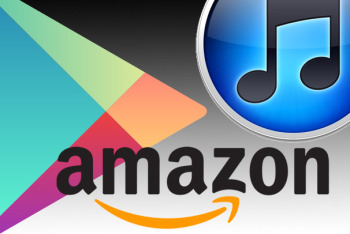 Digital retailers such as Amazon, iTunes, and Google Play are no doubt some of the most popular choices for musicians looking to know how to sell music online. There are an almost endless number of other digital retailers available, but the reality of the situation is that most music sales will go through one of these three main players.
There are several distribution services you can use to have your music sold through those stores. Some of them will take a cut of the sales, while others will just charge an annual flat fee to keep music available in digital stores.
The biggest benefit to having music available through a digital retailer like this, would obviously be that most music fans will only purchase new music from online stores that they trust, where they already have the credit card on file, and they know that the music stored on the platform will be compatible with the current music library.
While it does feel good to get sales reports from Amazon and iTunes, there are some drawbacks to using the services. The first one is that you make less money when you sell music online through these retailers. They take a larger cut of the sales than other services; for example, iTunes will take 30%. The most important drawback is that you don't get access to information and email addresses of the fans who purchase music through digital storefronts such as these.
When someone purchases your music through iTunes, they are considered to be an iTunes customer. That means that iTunes are the one that gets access to their information and email address. This allows iTunes to be the ones that follow-up with them and send the marketing and promotion information. You aren't able to do it.
This means that fan interactions begin and end with their digital download purchase. This will help your career in the short-term of course, as you do get the money from the sale but it is bad in the long-term. It means that you are not able to stay in touch with fans and let them know about your upcoming music, shows, and merchandise.
Pros of Online Stores
The majority of music fans use these stores; access to a larger audience
Sales are reported to SoundScan
Cons of Online Stores
They take up to 30% of sales as commission
You don't get to access customer information and emails
Fans aren't able to purchase other kinds of merch at the same time
4. SoundCloud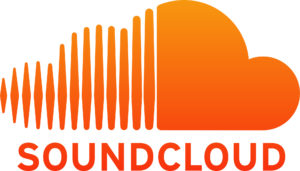 SoundCloud has built up a massive community of users and music creators on their platform. Having your music available on the platform is a great way to put in front of potential new fans. While SoundCloud itself is not a sales platform, Pro users are able to add buy links to their tracks that will send fans to a page where they can purchase the music. (Read more about Free Soundcloud Promotion here)
5. PledgeMusic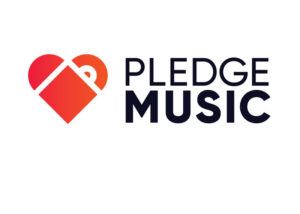 Before heading to the studio and recording an album, you should consider getting the fans involved in the whole process. This is where PledgeMusic can help.
There are lots of platforms out there where musicians can run their own crowdfunding campaigns. PledgeMusic may take 15% of the money that you raise, but they are the only platform to take such a hands-on approach and have such a keen focus on fan engagement.
PledgeMusic helps you to engage fans throughout the entire writing, recording, and releasing process while also helping you to raise the money you need to cover the costs of making the album and marketing and promoting it. They have a success rate of 90% and most artists using the platform make up to 140% of their target.
6.NoiseTrade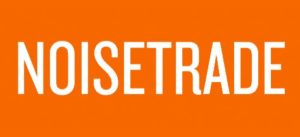 NoiseTrade is now under the PledgeMusic umbrella, and they provide musicians with the chance to exchange their music for a zip code and email address. Once again, this information is arguably more valuable than an initial sale. Fans are also given the chance to leave musicians a tip when they download music, so they can still make some money through NoiseTrade.
NoiseTrade also emphasizes music discovery. They have a daily newsletter that they send out to over 1.5 million fans wanting to discover brand new artists. This can be a great way to get more fans and build up your email list.
When to Sell Music Online
Now you know how to sell your music online, let's look at the strategy when to actually sell your music. Making the music available for purchase is actually the easy step. The real challenge comes from deciding where and when you market and sell the album, and the tools you use in order to do this.
Let's take a look in example of an album release schedule to see what it is like:
Phase One: Engage the Superfans
When: Before entering the studio
The Tools: PledgeMusic
You should begin engaging fans as soon you make the decision to work on your new album. Bring the fans along the process of writing, recording, and releasing the album. When you do this, you create anticipation for the album, strengthen the relationship you have with fans, and even raise some extra money in the process.
With a platform such as PledgeMusic at your disposal, you will receive help with brainstorming some creative rewards for fans, planning a campaign, keeping in contact with pledgers and fans. Not to mention, all of the pre-sales made during this campaign count towards SoundScan and you get your hands-on lots of priceless emails during the whole process.
Phase Two: Pre-Orders
When: A month before the album is released
The Tools: PledgeMusic, BandCamp, Bandzoogle
If you've planned ahead and done some crowdfunding to finance the production of the album, those pledges will all include a digital download of the album. In this way, you've basically taken care of the second phase of an album release.
However, if you crowdfund or not, it's always worth making the album available for presale through other platforms in the weeks before it is released. This way you get to make another announcement – such as that it is now available for preorder – and invite fans that didn't donate to the crowdfunding campaign to preorder their own copy of the album.
It's during this pre-ordering phase where lots of artists make a common strategic mistake. Just about every artist is tempted to create an iTunes preorder for the album. Don't forget that you will be engaging all of your biggest and best fans at this point of the release, so why not make the most money that you care?
Remember that you will make less money with iTunes. They also won't share the valuable information and customer emails that you need with you. You should focus your efforts on platforms where you stand to make the most money and collect email addresses during a pre-order phase.
Begin with your own website, as you can sell album preorders through the preorder feature of Bandzoogle and retain 100% of the sales, collect emails, and have sales count towards a SoundScan Pro user account.
Bandcamp is another great tool for collecting preorders. They do take a small 15% cut of the sales, but you still get the email addresses of customers, and the sales will still count towards SoundScan.
Phase Three: Album Release
When: Album release day
The Tools: Bandcamp, Bandzoogle, and TuneCore
Now you've maximized revenues and collected emails from all of your biggest fans across the first two phases of releasing an album, the time has come to actually release it officially. It is during this phase that the album will be available for sale on your website, along with other popular online outlets in student services so everyone else in your fan base has access to it.
You should work with digital distributors such as TuneCore during this phase. They will distribute your music to outlets such as Amazon, iTunes, and Google Play along with major streaming services such as Spotify and Apple Music.
To Stream, or Not to Stream
There are endless posts out there about whether an artist should make music available through streaming services or not. The reality of the situation is that most music fans listen to music exclusively through the streaming services, such as Apple Music and Spotify.
As long as you have engaged your fans and monetized them across the first two stages of releasing the album, then you should make streaming services part of the distribution of the official release.
Will per-stream payouts be small? Yes, there's no question of that. Even so, music streaming should never be viewed as nothing more than a money maker. Streaming services have become adept at helping users discover new music through playlists and other features.
To have your music included in top playlists and streaming services can be a real career changer.
After releasing your album, take the time to upload every track to your official YouTube channel and monetize the videos. It's nice to have an official music video or two, but the video for the track can just be the album artwork or you could make lyric videos.
What's important is that you do have your own music available through an official YouTube channel. This is the first addresse for many fans who want to hear your music. By putting your music on your own official channel, you can monetise these streams and generate traffic for your website.
while the war going to sell your album through a range of online stores, your website is still where you should be driving fans to make the purchase.
Through a Music page, you can offer fans a direct purchasing option and include links for where they can purchase and listen to the music through other platforms.
How to Sell Music Online Successfully
You might be tempted to shout about your album release from the "rooftops" of Twitter and Facebook. While social media marketing is a great part of your overall strategy and should be used, it's not the most effective method for selling music. The most important tool you will have to sell your music is actually your email list.
it may sound old school, but an email list is as important as it has ever been, if not more. A major reason for this is that you are the sole owner of this database of fans. No matter what kind of mailing list will you deploy, you are able to download this database whenever you want and need it.
As far as sales are concerned, remains the king. Email marketing has been shown to be up to 40 times as effective as Facebook and Twitter marketing combined.
There's no doubt that you should be announcing an album release on social media. But what should really be doing first is sending out a dedicated email blast to the fans on your email list. Make sure to include a link to where they can buy the album.
Consider to put your older albums up on NoiseTrade for the first two phases of an album release. The music fans on NoiseTrade are able to download music for free by giving you their email address. When the time comes to actually release the album, you have even more emails you can use to boost album sales.
Another strategy for driving sales and revenue is by offering a pay-what-you-want pricing model to fans.
While some people will undoubtedly take your music for free, there will also be some fans that are willing to pay more for your music, so why not give them the chance to? If fans are really dedicated to you and they are excited to hear your music, they might be willing to pay more than the standard cost for a single and album ($1 per song and $10 per album).
Physical and Digital Bundles
If you're planning on releasing your album on vinyl or as a CD, then you should definitely bundle physical products with a digital copy in your online store. There's also the option of bundling your music with other merchandise. As well as bundling older albums with a digital copy of the latest album to boost overall sales. Take the chance to introduce new fans to your old music.
After releasing an album to the public, you should consider putting together deals on the rest of your back catalog. While you've got fans ready to buy at the store page, inform them that they could get your entire discography in one big package deal. You'd be surprised at how many people will take you up on the offer. It all means more money in your pocket and more people listening to your music.
Of course, no one wants to offer their brand new album at a discounted price. But you can consider celebrating its release by offering sales on merchandise and older albums.
Bandzoogle has a handy sales pricing feature to do this. You can also send subscribers to your email list a welcoming note complete with a discount code they can use in your online store.
Engage Fans, Focus on Owned Properties, and Maximize Revenues
It's going to take a huge investment of your time and money to create an album. If you want to maximize the returns on those investments, then you have to do some planning. Here are the most important things to keep in mind when making an album:
Engage fans from the very beginning of the creation process, before even going into the studio
Focus on the owned properties such as a website and mailing list in order to maximize revenues
Use a combination of all different services. This is how you ensure that every kind of fan, from the casual to the superfan, is able to purchase and enjoy your music.
Follow these simple steps. And you will strengthen the bond with your fans, generate more music sales, and make a lot more money with your music.