First of all: this blog post is for everybody who wants to create a rhome recording studio without spending thousands and thousands of dollars but still recording a high sound quality. It doesn't have to be expensive and it also doesn't have to be complicated to set up your own home music studio.
This is what you'll need for your

home recording studio

:
A Computer
A Microphone
A Pop Filter
One Mic Stand
Daw/Audio Interface Combo
Studio Monitors
Headphones
This is all you need to set up your own studio fast and cheap. This allows you to start immediately and make hits from home!
So let's get into it…. The first thing you need is:
1. A Computer
The nice thing today is that almost everybody already owns a computer. The faster the computer is the better for music recording…
But, I recommend you start with whatever you have at the moment and work your way up. You can always upgrade in the future, but don't postpone your home recording studio because you think you need a faster computer. As Napoleon Hill said: "Don't wait. The time will never be just right. Start where you stand, and work whatever tools you may have at your command and better tools will be found as you go along."
2. A Microphone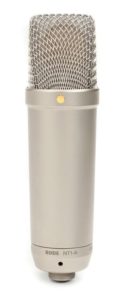 The microphone is essential for your music quality. This is a tool where you are not allowed to be cheap about. Nevertheless, there are pretty affordable mic's with reasonable sound quality. The one I recommend to you is the following:
This is the perfect microphone to start with.
3. A Pop Filter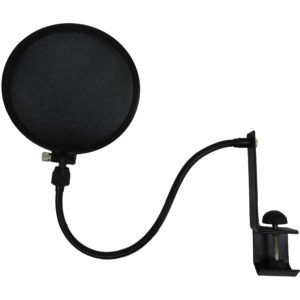 You know it from the movies but don't nobody actually know what is good for…
I'm talking about the mysterious mesh screen covering the microphone in the music studio… This is the so called pop filter.
The purpose of the pop filter besides looking professional is to filter-out the unpleasant vocal artifact known as "popping"
Popping is a low-frequency blast of air which happens because of the pronunciations of P's and B's. Depending on your rap style there could be a lot of B's sounds (-: and it is helpful to have a pop filter for that.
But this is actually not a must have. But since they are pretty inexpensive I recommend you to get one anyway.
4.One Mic Stand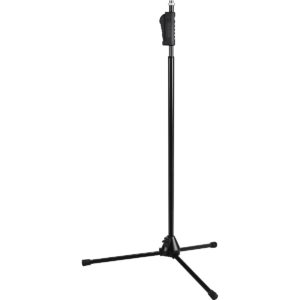 Most beginners think that all mic stands are the same. If you have been making music for a while you know that that's not true.
While mic stands can get pricey I suggest you get a cheap reliable mic stand for the beginning. The problem is that a lot of cheap mic stands promise you to do a good job but most of them don't deliver. Here are wallet friendly mic stands below $50:
And one between $50 – $100
5. Daw/Audio Interface Combo

Just in case you don't already know… The DAW (Digital Audio Workstation) is the software used to record, edit, and mixmusic on your computer…
And the Audio Interface is the hardware used to connect your computer with the rest of your gear. You can buy these two tools separately or as a combo. For your first home recording studio I highly recommend the combo.
The reason I say this is because it is cheaper to buy the combo than each tool by itself and it offers guaranteed compatibility and tech support. And the good thing is only the top two companies in that sector even offer the combo product(Presonus and Avid).
The Presonus solutions offers a free copy of their Studio One Artist DAW with the following popular interfaces:
#1 PreSonus AudioBox USB– (Amazon)
#2 Presonus AudioBox 22VSL– (Amazon)
#3 Presonus Audiobox 44VSL– (Amazon )
Avid offers a free copy of their Pro Tools 12 DAW with the following interfaces:
6. Studio Monitors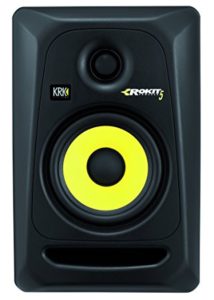 Even tho most home studios work with open back headphones nowerdays, traditionally mixing has always been done on studio monitors…
If you compare them to normal speakers, studio monitors have a much flatter frequency response. This provides an uncolored, neutral sound so you can objectively judge your mix.
For beginners, I recommend:
The KRK Rokit 5 G3 (Amazon)
They are pretty popular because of their price-performance ratio
7. Headphones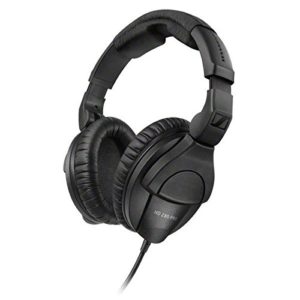 In the beginning, you will only need one pair of headphones because you are probably recording by yourself most of the time.
The following two headphones designs are considered as standard for studio purposes:
Closed back headphones for tracking (They offer excellent isolation)
Open back headphones for mixing (They offer excellent sound quality)
For your first home recording studio closed-back headphones are a necessity while open back headphones are more like a luxury.
Two examples are:
Also get an extension headphone cable since the standard cables are always to short. Don't look at the price for the cable, since cheap cables often have signal problems because of the constant movement and don't worth your money. I suggest you buy a more expensive one and it will work.
Mogami Headphone Extension 25′ – (Amazon)
This is all you need for your first home studio. I hope this article is helpful, as usual, let me know if this article is helpful and also let me know about a topic you want to hear about.
Talk soon
Numberz
PS.
Also read
Why confidence is critical for success in the music industry