The world is turning fast every year right now, and with change comes new opportunities and some things get outdated. This article will show you how you can effectively promote your music in this dnage. But most importantly be sure to put a strategy in place where you build in these 10 option we present to you. So enjoy the 10 Ways to Promote Your Music in 2020.
The thrill of making and performing music is unlike anything else in the world. But how are you going to make your music visible to more people? You have to know what to do if you want to actually bring up enough interest in your music so you can book concerts and get enough sales to keep your work going.
Today you can promote your music with ease. The online world has made it incredibly easy for you to promote your music and make it more visible. The avenues you have for promoting your music are diverse and useful but you should look at what can be utilized when trying to get the most out of your work.
You will be competing with many other musicians to make yourself more visible and attractive to music fans. You have to use the right plans for getting your music out there. Fortunately, the solutions you have to work with here are not too complicated or hard to use.
#1 Share Music on a Music Site
You can use a great site that lets you highlight your music in any way you see fit. A place like this will let people stream your music and share it with others.
Here you go a small selection of the most popular choices:
Each place has its own distinct features so make sure you look around to see what is available.
#2 Story Telling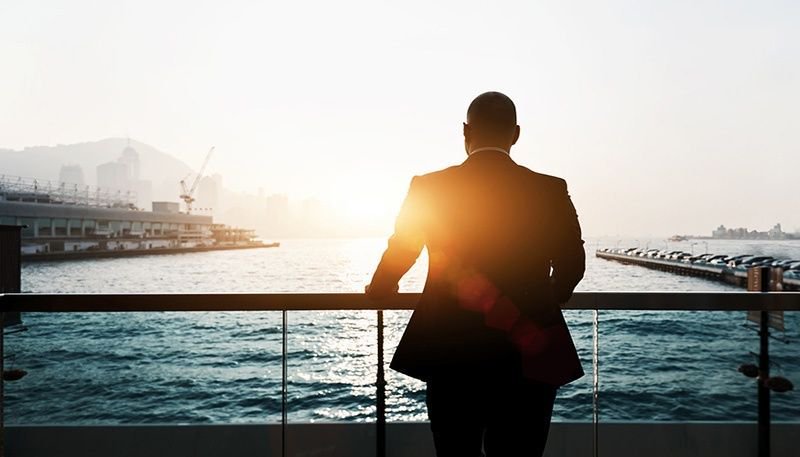 Everyone loves a good story. Tell your story by posting videos on YouTube that highlight your music work.
You could talk about anything relating to your music in your videos. Some of the things you might talk about include the following:
Show yourself in the studio as you work on producing and recording your next big track.
Highlight the writing process for your music. Show people what inspires you and how you make your own music in a unique manner.
Solicit questions from your viewers and answer those queries. People love it when the artists they follow respond to them.
Post live performance videos online. Whether they entail performances inside a music studio, a small performance hall or even inside a radio station studio or record store, you should show people what makes your work so entertaining.
Try and post longer videos if possible. These entail not only long-form videos showcasing your music but also chats with your fans or stories on how you make your music. YouTube and other video sites prefer to host videos that have more detail and substance to add a better layout. Think about what you want to discuss in your videos so you can get the most out of what you might be interested in.
What "long" videos can offer you
Longer videos are always prioritized on YouTube. Such videos are highlighted because they want the people who post them to stay on the platform. In addition, these videos are often interpreted as having more content. This makes them more valuable to YouTube.
Whatever you do, tell stories that are interesting and fascinating to your audience. People love to hear your music but they also want to know about you and what makes your music so entertaining. They want to hear what you have to offer and see why you are so different from everyone else out there. By offering great videos online, it becomes easier for you to market your work and show people what makes you so outstanding and entertaining.
#3 Offer Free Mics
One great way to promote your work is to highlight your music for free in your local community. You can always host live shows where you are.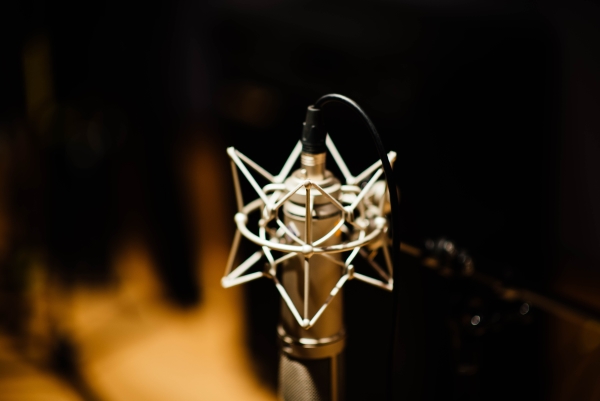 These live shows can include free events in your local area. You can highlight your music by performing it in a record store, a small club or any other live music venue or other spot that offers it. You would have to contact these places to see if you can get into certain music halls first. These include music halls that cater to the particular kind of music you like to showcase. The odds are there are plenty of spots where you are that would certainly want to take in your music.
You also have the option to offer live events that can be streamed online. Offering free streams of your performance online gives more people the opportunity to see what you have to offer. This is perfect and it makes it easier for people to check out your work even if they are rather far off from where you are performing at.
Make sure you also promote your free shows properly. Get enough promotional materials in physical spots around where your free show is to take place at. You should also use social media and your own website or other hosted spots to let people know that you are promoting your work regularly to make it easier for your work to be visible and attractive.
#4 Get On Social Media
It goes without saying that just about everyone out there is on social media in some way or another. You can always get onto social media and promote your work from there.
But what social media option is right for you? There are several points that you should see regarding all the major social media platforms around:
Look and see that you are promoting your work on a social media site that is appropriate for your desires. Social media sites like Facebook are often more casual than places like LinkedIn that focus more on professional users.
Post regularly with the latest bits of information relating to whatever you are doing. Update your site regularly to show people that you are active and that you are always looking to highlight your work.
Allow for plenty of pictures to be included in your work. These should show off what you are doing.
Video files are perfect on social media although they work best if they are short. Instagram has become very popular for how you can short videos relating to your work posted online.
Check on how you work with your social media endeavors so you have a better shot with highlighting your work towards other people. With the right offer, it becomes easy for you to get more out of your social media efforts as you reach a larger audience online.
Use it the "Right Way"
But no matter what happens with your social media efforts, you must always focus on the conservational aspects of it. Social media is designed to help you facilitate great conversations with others. They don't have to be too complicated or hard to follow. You just have to interact with your fans.
Tell people on social media about what you are doing. Be ready to answer questions or address different issues that people might hold. Show that you are listening to the audience and that you want to do things that are interesting and worthwhile to them.
You can be rather lighthearted if you want or just straightforward about your music. Whatever the case is, show people that you really are interested in music and that you definitely want to entertain them. After all, that is the main goal of social media. It is about showing people what you are doing and letting them know what makes your work appealing.
If anything, you should just stick to your music when it comes to talking about stuff on your social media pages. People probably are not all that concerned about stuff outside of your music to begin with.
#5 Create Your Own Professional Website
The next tip is to produce a website that highlights your music. Your website can do many things:
Share clips or videos of your music
Let people know about your latest work
List information on upcoming concerts
Sell your music, merchandise and other stuff directly to your fans
Offer links to anything relating to your music including your promoter, any labels you are a part of and so forth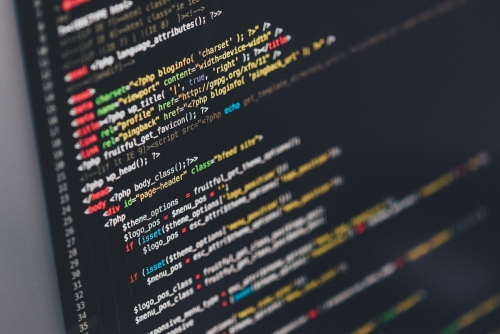 A great website will show people that you are very professional making music and that you want to show off what you are doing to everyone. But make sure the website is detailed and is unique.
The best part is that it is not all that hard for you to produce your own website. You can use a WordPress setup or any other website builder to help you get online and have a distinct and unique website up and running.
Don't forget when producing a website that you produce a great blog to go with it. A blog will provide you with the opportunity to showcase your music in a unique way. You can use this to post quick videos or sound files. Updates on your work and details on any new shows coming along can be worth adding to. It might also be easier to update your blog regularly to make it more visible and useful for anyone who wants to learn more about your music.
#6 Use a Music Promotion Partner
You will need help with promoting your music to a larger audience. This is where a music promotion partner can help.
A promoter is a representative that will help you get your music to more places. A promoter will assist you by sending your music out to a variety of spots that might be interested in your work. These include blogs that showcase different artists or concert halls that are looking to find acts to book.
Many promoters also work with record labels and distribution methods to get your work out there. This includes helping to get your music to be visible on many websites or streaming platforms.
Promoters are especially working these days to get peoples' music onto various streaming sites like Spotify. Considering how streaming has become such a huge deal in recent time, it only makes sense that a promoter would get your music out to more of these spots.
But there are many different promoters for you to get in touch with when trying to market your music. Each promoter is different in one's own way. Some people might focus on online promotion while others might be more interested in helping you get your music into more clubs or performance spots.
You have to be careful if you want to get your work promoted through any promo partner. There are several things that deserve to be noticed when getting in touch with such a partner:
The different Promoters
Ask a promoter about the types of music one works with. It is best to work with someone who enjoys your music and will especially feel motivated to highlight it as a result.
Talk with a promoter about one's experience. Ask about the types of promotional efforts that person has highlighted in the past and how well they might have worked.
Ask about the places that a promoter can get in touch with. These might include record stores, music halls and even local radio stations.
Figure out a good strategy for how you want to promote yourself and talk with your promoter about how well it can be handled. Ask about how it may be utilized so you have an extra bit of support for getting your work to stand out in a unique manner.
Working with a talented music promoter can make a difference when you are looking to make your work appealing. A promoter needs to have a strong interest in your work and give you the support needed for making your music more visible.
On a related note, a music promoter might help you link up with other musicians that you can get in touch with. You could collaborate with those musicians if desired or just talk with someone about touring together. Anything that makes your music more visible to people always works provided that you contact people who sound well with your music.
#7 Mailing List
Have you ever noticed when you're on some musician's website that there is an email mailing list signup box? Such a box might look simple but it is a true key to making your music attractive.
A mailing list is easy to apply onto your website. You can get people to enter in their email addresses to get regular updates from you onto their accounts. You could even get email addresses from people at concerts if desired.
When you get your mailing list ready, you will have a full listing of people who will want to learn more about your music and check it out in many ways. This comes as those people will have signed up after hearing your music and will want to get more out of it by simply receiving regular updates on your work.
This is attractive but it works only when you are able to lure them in. You clearly have to make appealing music and promote yourself regularly online. But when you do this, people will be turned on to your work to the point where they will want to get regular emails from you.
How to use your Mailing List
As for the emails you send out, you must include many points:
Offer information on your latest tour and shows.
Highlight updates on the music you are making, especially if you have some new releases coming out very soon.
Answer questions from anyone who might have sent messages out to you.
List details on any new merchandise you have to offer.
Discuss special events like meet and greets or online chats. Let people know when and where they will happen and how they can get involved.
These work well when you get enough regular updates over time. You should try and get messages out every week or two. Anything that is produced on a regular basis but not to the point where you might spam peoples' inbox is always worth having.
Keep people in the know about what you are doing next by setting up a mailing list. This lets people know what you are doing and works as a great incentive to let them hear more about what you are doing with your music in general.
#8 Reddit Music
Reddit has become a popular spot for sharing and highlight music. People love talking about music and sharing new talent on Reddit. The site especially has many smaller subreddits that are all about specific types of music.
Reddit is utilized as a place where people can talk with others on just about anything. A person can get onto a particular subsection of the site called a subreddit to talk with others about a very specific type of point of value.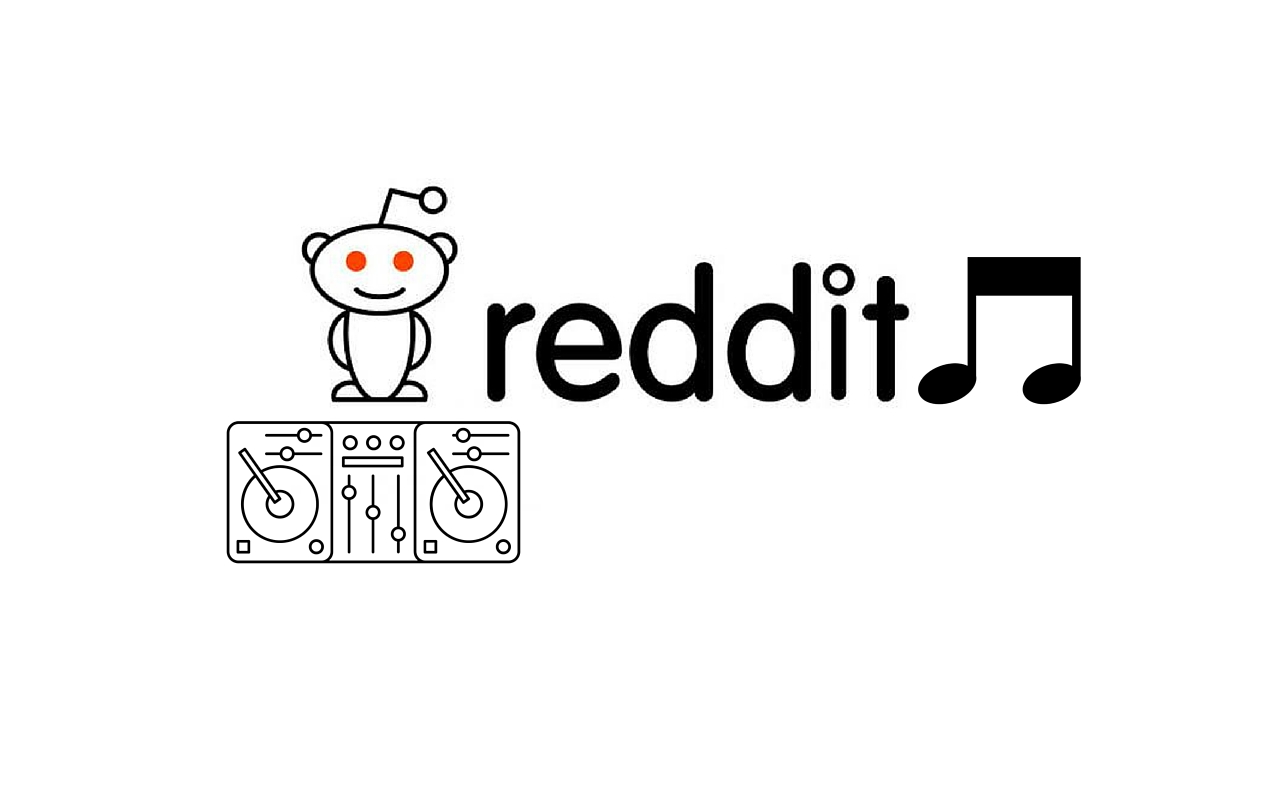 A person can get onto a subreddit and post a link or other message. This might include a link to a music file or a stream. It could also include information on one's music work.
You can use Reddit Music to promote your work to other people in an open environment. This could include posting streams of your music or videos of you performing among other points. You could also get in direct contact with other people on the site and answer questions or take in suggestions from people on the site. One great part of Reddit is that it comes with a massive variety of subreddits. You can find subreddits for any kind of music in the world. Are you making electronic music? There are subreddits for kind of music.
Leverage Subreddits
The key is to find a spot that you know will make for a great place that people will want to hear your music at. But as you get on Reddit Music, you have to use a few tips:
Think about how you will describe your music. It often helps to list in a subject about how your music sounds so people will be interested in it.
Check your threads that you create regularly. You might have to update them with answers to any queries people have. You need to do this to show people that you have a strong desire to highlight your work in some way.
Watch for any issues or disputes that might come about when you're trying to promote your work. Sometimes Reddit can be home to unsavory people; do not overreact to anyone who might become overly upset or hostile. If anything, not contacting those people might be the best solution.
Deliver great content to others, don't just promote your music but also give feedback to others and connect. If you only post your links you will get banned – it's about becoming part of a community and bringing value. If you then post a new project which you're proud especially proud of the feedback will be much greater.
Look at what Reddit Music can do for your promotional needs as it is a spot that offers quite a way for you to highlight your work. It might be very easy for you to market your work if you think about how well you can use Reddit and that you can interact with people properly. Watch for how you contact people on Reddit Music as well and that you know what to do when showing off what makes your work special and distinct.
#9 Reach Out to DJs For Club Play
It is always a great idea to get in touch with local DJs at clubs in your area to see how you can get people to hear your music. DJs are always looking to get music to play at their special events. These include music from not only the hottest stars but also some rising figures like you.
If anything, many DJs would be more than willing to play your music. They know that they cannot just play other peoples' music all the time as it might be challenging to afford the rights to their music. They will certainly want to play your music just to spice things up a bit and to make it easier for them to handle their playlists without having to blow lots of money on getting the rights to various kinds of music.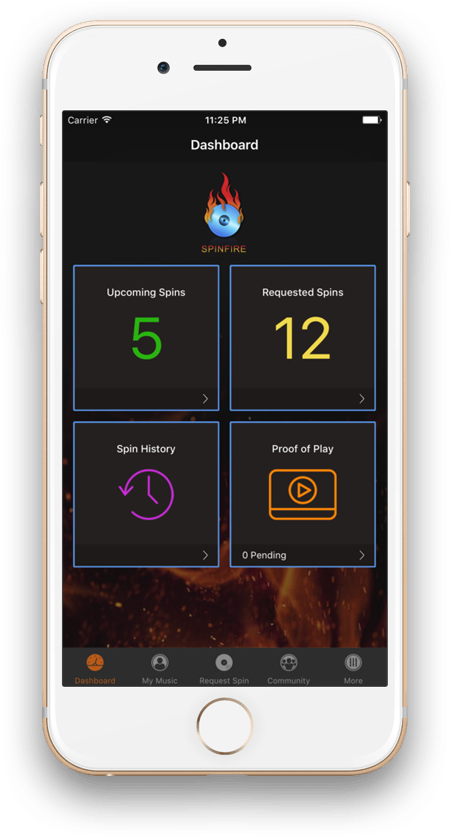 You need to get in touch with DJs in your area to help you get your music out there. Fortunately, there is one mobile application you can use to reach them and share your music with them.
Spinfire App
The Spin Fire App, which is available at http://spinfireapp.com or on google play or itunes, can help you get access to talented DJs who are looking to spin anything. This program helps you to upload your music and contact DJs.
You can get your music uploaded and then talk with any DJ that is listed right on the app. As you get your music out there, you can get feedback from DJs who hear what you have. They can even schedule plans with you for when they will spin your tracks. This ensures those DJs will get your music out there and ready to be heard.
You can also use the app to request spins and to plan when those spins are going to take place. The app lets you reach individual DJs that are interested in your work so it becomes easier for you to promote your work to them.
Information on your spin history and a proof of play for your work can also be provided to you. This lets you keep tabs on how well your music is getting out there.
This app does well for getting your music to be heard in more spots. The Spin Fire App especially does well for helping you to be noticed but it does work best when you are persistent and reach various groups that might be interested in what you are doing.
#10 Blip.fm
Blip.fm is the last place to consider for your promotional use. This is an online radio spot where people can stream and share music for free.
It is an intriguing thing worth looking into. It gives you the freedom to highlight whatever you are doing with your music.
To use this, you have to enter in your email address and a designated DJ name that you want to be referenced to by.
After you sign up, you can get your music uploaded and set up onto your DJ channel. This gives you the opportunity to showcase your music in a unique way.
You can also get access to many free songs. These include various songs that can be compared with yours or might be of interest to people who want to hear your work. By mixing in those songs with yours, it becomes easy for you to highlight your music to show to people what you have to give to them.
But when using this, you have to be careful. You need to choose music that pairs well with yours and is going to keep the interest of other people. This is to let people be interested in what you have to offer.
This is free to use and gets your music out there to more people. Blip.fm is a truly intriguing platform but make sure you look at how well you are using it and that you have a clear idea of how to make it work.
A Final Word
All of these options for getting your music noticed are important to follow. But when you are trying to get more out of your work, you have to take a look at how you are getting your music online and how people can hear it. You need to look at what you can do to share your music with others and to promote it in a unique manner. You also have to watch for how well you are getting online and regularly getting in touch with other people to highlight your work.
Make sure you put in a strong effort into all your efforts for making your music visible online. The things you can do to get yourself noticed online are vast and diverse. By using many of these options, it should become very easy for you to promote your work and show what makes your music so special and appealing for anyone to hear.
I hope you enjoyed the article "10 Ways to Promote Your Music in 2019" and make sure to give us your opinion we, will give every one of you an answer and make sure to share it with your music friends and family.
[thrive_leads id='137′]